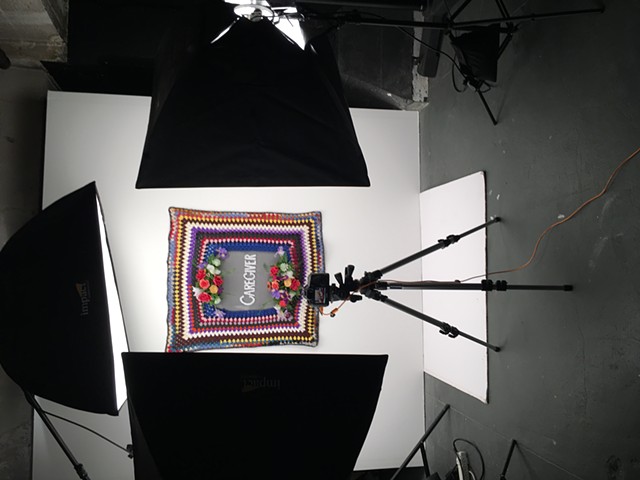 BIO
Krista Anara Cibis is an artist and writer currently based in Chicago, IL, but also occasionally, Portland, OR, Costilla, NM and Pine, CO. She works in terms of projects which may be research-led or in response to found materials. Cibis' practice is one of curiosity and observation, utilizing documentary photography, painting, installation and traditional fiber techniques. She draws on her background working in communications and research, being the daughter of a refugee as well as a cultural outsider for her work.
Cibis received her Master of Art in Critical Studies in 2021 for her research project, Of Garmentology: Reading Between the Labels. She began by finding and photographing 500 of clothing labels in used garments to build a documentary archive, developing into a taxonomy of the language used to brand clothing with the use of the language of values and desire. Her research was approached and written through a combined lens of critical theory, fashion theory and material culture studies. Her interest in the marketed language of desire comes from her reading of the psychology of marketing while pursuing her MBA. She is in the process of editing the images for an artist book and has collected garments for exhibition. She is currently in the Fiber and Material Studies program at the School of the Art Institute of Chicago.
In 2019, she completed a year-long artist residency at Textile Hive in Portland, OR (which houses over 40,000 textiles) and worked with the collection's founder, Andrea Aranow on conservation of antique Peruvian Fiesta textiles in New York, NY. Her solo exhibition," Better Than Nothing," at Gallery 157, Portland, OR was the opening event for the International Sculpture Conference. She has exhibited work both nationally and internationally.